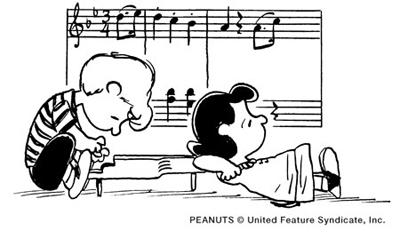 "I wanna date a musician."
"I wanna live with a musician. She'd write songs at home and ask me what I thought of them, and maybe even include one of our little private jokes in the liner notes."
"Maybe a little picture of me in the liner notes."
"Just in the background somewhere."
Yes, this entry is a puff piece, nothing more than me putting some fanboy folderol into the blogosphere for some very talented friends of mine. While I rarely buy albums, and listen more to talk radio (especially because Los Angeles radio stations suck worse than the '57 Electrolux at your grandmother's house), next to movies, a good song takes my soul to places my body will never go, and these four diverse individuals have each been a sort of personal tour guide for those trips. And as such, I'm trying to sell you on the voyage as well, especially because three of these four performers have performances coming up very very soon, so if I can help put a few more
culos
in the chairs, I've done my good deed for the week.
Japonica glistens like coral in all of the neighboring gardens
, and to-day we have naming of artists.
PRICE
Many moons ago, on an ordinary Thursday night back in 2007, my best female friend lassoed me into coming to the Cat Club on Sunset Blvd. to see a short set by a band called Price that was getting the rub from leading power pop outfit
Rooney
. I still owe her a steak dinner for this gesture. Fronted by versatile brothers Michael, Corey, and Chris, and anchored by nimble drummer Charles Streeter, Price is the best-kept secret among music lovers in L.A. - a tight combo that delivers strong soulful rock, the kind that maintains a shelf life that outlasts other passing fancies in the Top 40. Commercially confined to one single from
the NANCY DREW soundtrack
and a still-unreleased album at Geffen (which, seeing how it's the label that supplanted MCA, a/k/a "Music Cemetary of America", means some things haven't changed), they're not the easiest band to find and hear, but once found and heard, cannot be lost or forgotten. Ah luv dese guys!
Price the band is currently on hiatus, but frontman Chris Price has kept extremely busy. He has done frequent local shows with
Alicia Witt
,
Chloe Lear
, and Mike Viola (writer of "That Thing You Do") and
Bleu
of The Major Labels, and this year joined a virtual supergroup fronted by Rooney's
Taylor Locke
called The Roughs, which also features Charlotte Froom (formerly of
The Like
) and Mikey McCormack (
Everybody Else
) on drums. They have just released an album called GRAIN & GRAPE which is available for download at most online sites (
Amazon
,
iTunes
, and
Amie Street
among them), with actual CDs to follow in a month or so. If you're in L.A., you can see them
LIVE Wednesday, March 10th at 9:00pm at 3 of Clubs, 1123 Vine St. at Santa Monica Blvd.
www.twitter.com/pricetheband
www.twitter.com/theroughs
http://www.myspace.com/taylorandtheroughs
TODDY
Toddy Walters is a veteran who really doesn't need me talking her up, because her resume is already enviable: Multiple voice appearances on "SOUTH PARK" and its theatrical film version...featured roles in CANNIBAL: THE MUSICAL and ORGAZMO...duetting with Better than Ezra on their single
"Rolling"
and backup vocals with electronica artist BT...her song "La La Love" was heard by millions on MTV's soap opera
"UNDRESSED"
and in the
SORORITY BOYS trailer
("The Christmas Touchstone made" as she laughingly told me). Of course, the fact that I had to remind y'all of that work means that she hasn't quite reached critical mass, or at least not the level I think she deserves. Thankfully, she never rests on her laurels, so there's plenty more on the way.
Currently, she's contributed voice work to
"The Mavis and Billy Bob Movie"
, an animated short by Dan Francis, and contributed vocals to the new album by
Paul and Price
(no relation to Chris Price). Her songs are available at
iTunes
. She too will be appearing
LIVE Monday, March 8, 2010 sometime between 8:30pm - 11:30pm at Palihouse, 8465 Holloway Dr. in West Hollywood
.
http://toddyivy.com
JESSICA MELLOTT
In the glory days of MySpace, I received at least one friend request a week from some artist I never heard of, usually working in a style completely at odds with what I listened to. It was usually sent blind with no attempt to talk to me one on one and sell me on the work. Factored with the barrage of "hot girl" spambots and wannabe redneck Romeros, it made me put up a most adversarial greeting at my page, which is still there today catching unsuspecting astroturfers off guard.
Jessica Mellott
is the only MySpace musician I've encountered who went to the trouble of reading my profile, writing a personal note about herself and her music, and asking me to take a chance on her. Impressed with her professionalism and politesse, I took that chance, and found her music was as good as her manners. Did I mention that she was still in high school when all this took place?
While Jessica Mellott's clean youth-pop demeanor is completely at odds with that of Diane Lane's proto-riotgrrl Corrine Burns in LADIES AND GENTLEMEN THE FABULOUS STAINS
(which, to her credit, she watched on my recommendation but did not care for)
, she is the embodiment of one of the choice lines of dialogue in that film: This girl created herself! With no media conglomerate or Svengali producer pulling the strings, she studied her favorite performers, wrote her songs, mounted shows, got herself on the web, and built herself a fanbase at a fraction of the cost and manpower that Radio Disney spends on their teen idols. She's got a voice that's pure and sincere and just wraps around you like a close friend's hug. Her initial body of work consists of the usual simple songs of love and adventure you'd hear from a young girl, but it has the edge of someone coming from a position of experience and not dictation, the same kind of confidence that inspired 17-year old Alex Chilton to growl through "The Letter" like a veteran - and walk away from The Box Tops as a teen idol and enter Big Star as a master. She has the work ethic and the talent to carry her into a national career, so consider this the "I was into her when" bragging period right now. Dipping again into THE FABULOUS STAINS, Jessica fulfills the hope that screenwriter Nancy Dowd wrote into my favorite quote:
"Every girl should be given an electric guitar on her 16th birthday."
Jessica's song downloads can be found at
ReverbNation
and
BroadJam
and other outlets. For the moment, she's taking a break from live performing to finish college, ahead of schedule and before her 21st birthday no less! But come May, there will be a large number of East Coast shows you'll be able to check out.
http://www.youtube.com/jessicamellott
http://www.twitter.com/jessicamellott
WINDOWS TO SKY
And finally, there is the playful enigma of Joseph, lead singer and creative visionary behind Windows to Sky. I've experienced the different manifestations of his ambitions - aerialist, filmmaker, dancer, lighting director, essayist, computer mastermind, public mischief-maker - and I've determined there is nothing he cannot do. But one of the things he does best is make lush, textured music with a singular vision somewhere between Brian Wilson and Glenn Gould. I know of few people who would dare to recreate the entire
"Grim Grinning Ghosts"
suite from The Haunted Mansion, especially since it was designed as short loops of free-standing score not quite meant to link into a full composition...but he did it, and has done it live for suitably stunned audiences. The recordings are few, but the performances are many, with a warmth and intimacy that inspires repeat attendance.
Windows to Sky music can be purchased at
CD Baby
. They will be the opening act for the long-running "1920's Pulp Adventure Radio Serial"
"Tales of the Extraordinary"
LIVE March 21st at 7pm at The Spot,4455 Overland Ave. in Culver City
. You'll not only see Joseph do his music, he'll be providing some comical voice support in the main show as well.
http://windowstosky.com/
So, them's my musician-type friends. I hope any one of them can bring you as much enjoyment as I would like to believe you find in my blogging. Of course, they have an advantage over me: after all, nobody ever counsels you to "Read like nobody is watching..."